Packing three megawatts at SunWest Fruit's shipping plant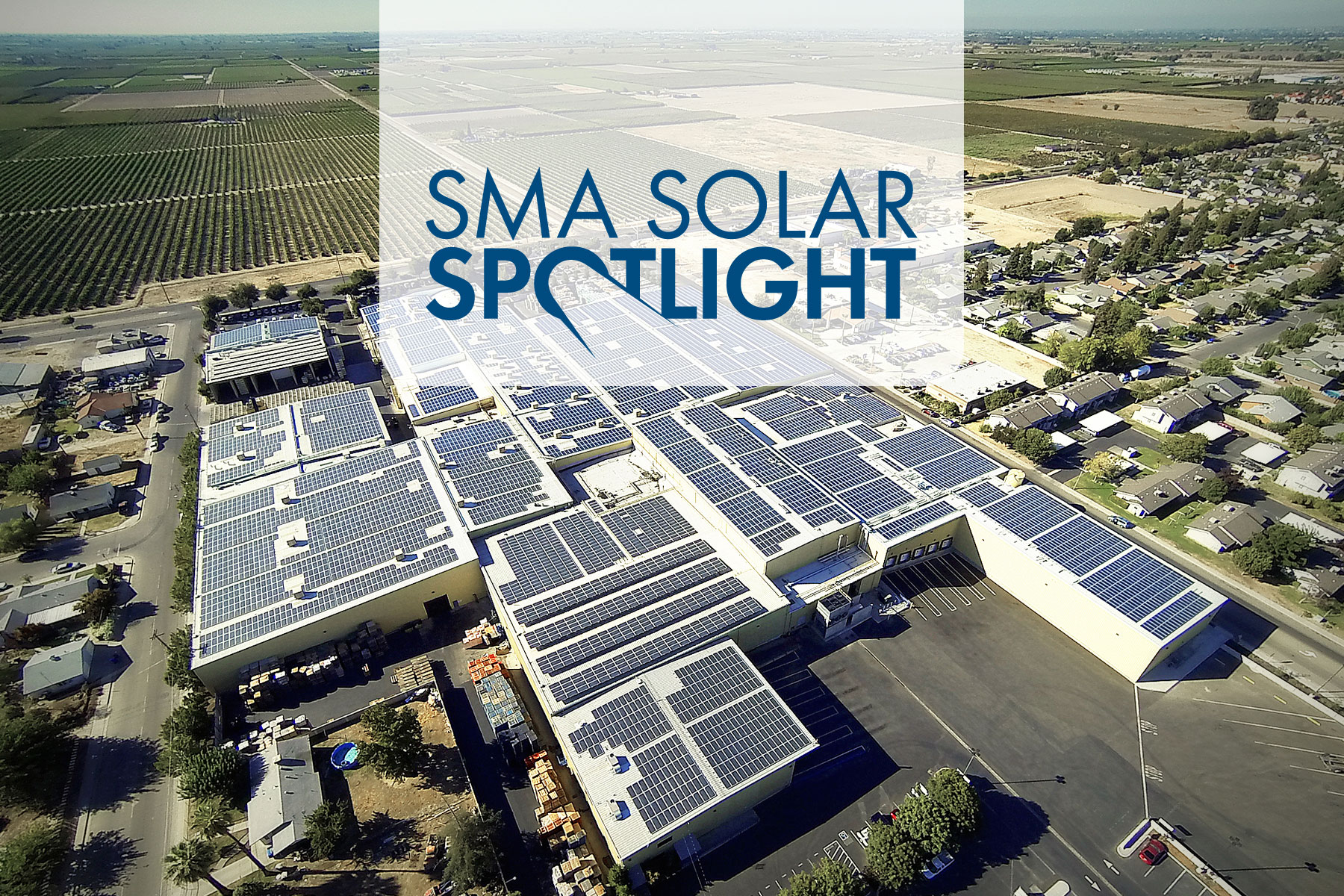 Workers at SunWest Fruit Company's packing and shipping plant in Parlier, California, like its three-megawatt solar system, work from dawn to dusk at the height of picking season. The electrical demands from those long hours at the plant left management sleepless over the expenses faced day after day from their electrical use.
Rising electrical demands, not to mention costs, caused SunWest to begin energy efficiency improvements nearly 10 years ago. After lighting upgrades and time-of-use adjustments in their electrical consumption, the savings didn't add up.
"We could offset our electricity expense in most areas of our farming operation, but we could not offset our packing house usage from peak utility rates in the afternoons," said Martin Britz, company president. "Pre-cooling and packaging equipment must run during the hot afternoons."
The solution
One thing the packing facility didn't lack: roof space. The three megawatt system reduced the facility's electrical demands by 72 percent and, when compared to its rising electrical rates, has been a financially sound investment.
System designer and installer Picket Solar opted for six SMA Sunny Central 500-US inverters, chosen for their quality and reliability, are interwoven within the packing facility's complex machinery. Covering the roof are 6,360 Renesola and 3,216 Canadian Solar modules, totaling 9,576 for an impressive display of savings and sustainability.
As one of the largest privately-owned solar systems in California's Central Valley, the impressive 3,922,600 kWh produced annually are equivalent to the demands of 490 homes.
Committed to Sustainability
Being a good steward of the land is a key to SunWest's longevity as a business, making suitability a core component of the company. All farming operations are certified sustainable by Protected Harvest to ensure the land is productive for farming well into the future.
Between solar, proactive land-use practices and a companywide recycling program to reduce waste, SunWest has found sustainability to align with good business practices and help ensure its place in the future of agriculture.
For a birds-eye video of the system, click here.
https://en.sma-corporateblog.com/wp-content/uploads/2015/01/SMASOLARSPOTLIGHT_SUNWEST.jpg
1200
1800
Justin Dyke
/wp-content/themes/enfold-child/images/SMA-LOGO-Color_s-1.png
Justin Dyke
2015-01-26 08:23:46
2020-12-23 09:23:06
Packing three megawatts at SunWest Fruit's shipping plant