A Sunny PRO Success: Ion Solar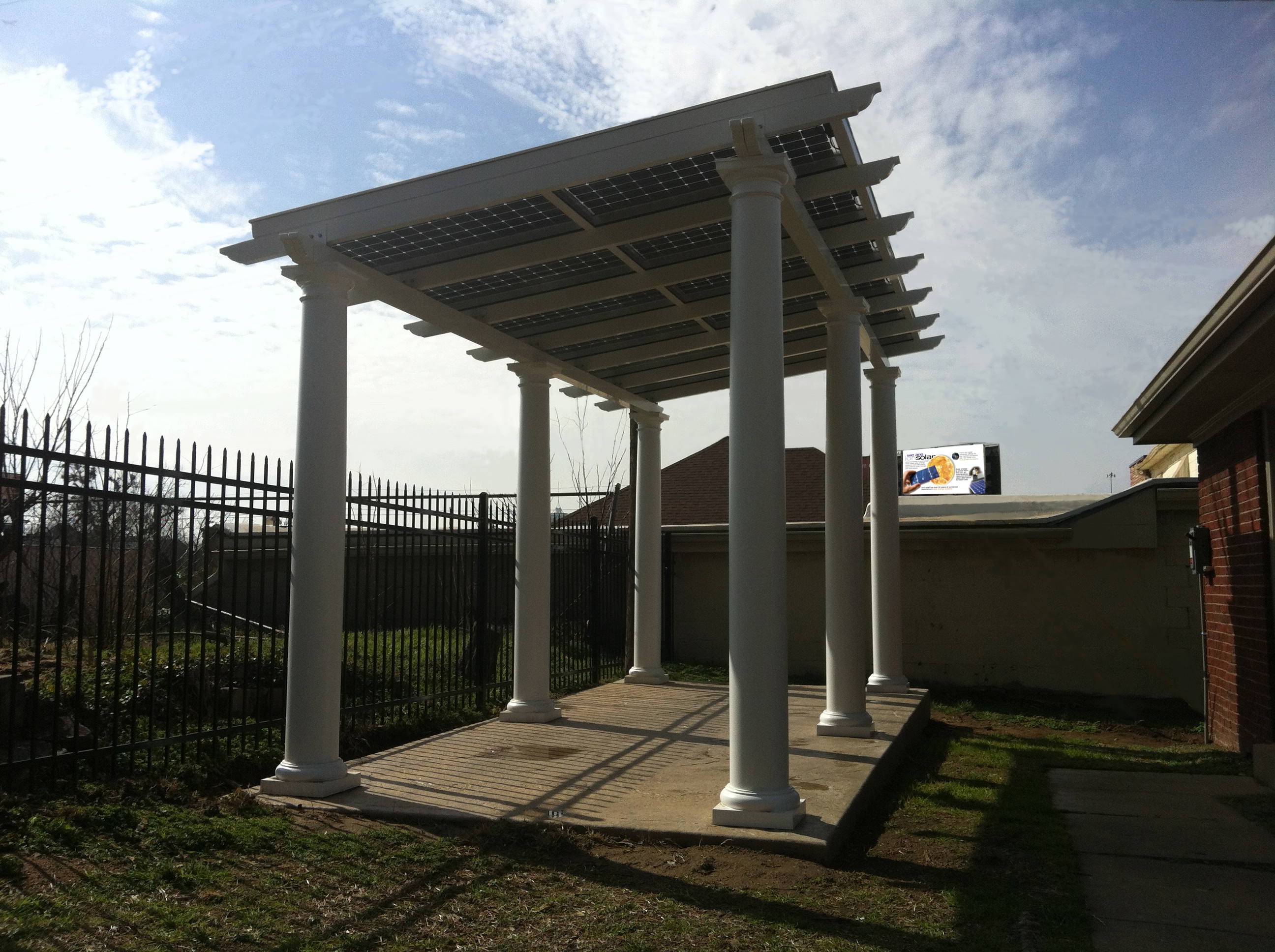 Visit Ion Solar LLC and your attention is instantly drawn to the welcoming atmosphere of the office, where a fusion of modern art, antique furniture and solar technology create a theme of integrating new technology with traditional values.  Ion Solar, a member of SMA America's Sunny PRO Club, has developed a philosophy that focuses on families and businesses whose identities have been engrained in the oil industry for decades, but are fascinated by the promise of the renewable energy lifestyle.
The Ion Solar team has successfully sold renewable energy in a place where many would think it nearly impossible.  With low energy costs and a lack of education about solar technology, the team has had to get creative in its business and marketing strategies.
"Our biggest challenge is educating our customers," said Seth Christ, principal and majority owner of Ion Solar. "Embarking on a career in renewable energy takes a certain level of outreach to the community. It also takes the task of constantly educating customers and our team on the newest technology."
Approaching Customers with a Unique Value Proposition
Ion Solar recently partnered with a local utility company at the Oklahoma State Fair to demonstrate the advantages of renewable energy and dispel common misconceptions about the solar market. By educating consumers on the value of solar power, Ion Solar has been able to successfully dispel old myths and reach a more accepting customer.
Ion Solar doesn't rely on just one educational tactic but constantly strives to create fun and interesting ways to better inform its business prospects. One example of having fun with renewable energy is Ion Solar's  Zombie Apocalypse campaign, which takes a unique approach to the benefits of off-grid and backup power while integrating the current doomsday trend that has recently dominated popular culture.
"Think Smarter. Be better prepared. Get zombie proof with Ion Solar" is the theme of the recent marketing campaign warning customers that noisy generators will attract zombies, while the quiet solar battery backup system will keep their families safe. This marketing campaign speaks to Ion Solar's core customer base, which is looking for energy independence and self-sufficiency from the grid.
Targeting Customer Values
For many clients, the venture into solar energy in Tulsa, Oklahoma is not based on financial reasons but a desire for independence. This changes how Ion Solar markets and sells both its systems and its company.
Ion's headquarters in midtown Tulsa is a symbol of its business philosophy and an example of the independence many of its customer desire. It's also a sales tool.
Giving a tour of the Ion Solar office, Christ and Todd Stephens, Ion Solar manager and minority owner, are excited to show off their battery backup system that incorporates two Sunny Boy HF inverters, a Sunny Island and a Sunny Charger.  The showroom installation provides clients an opportunity to experience the creative and forward-thinking design of the Ion Solar team, matching its practices to what the community values.
Beyond installation, Ion Solar has also created a service business where it  maintains the equipment it installs, creating a long-term customer and robust referral stream.
Making a Strong Business Stronger
Working in such a unique market means Ion Solar needs more than a solid business concept. It needs partners that can provide high-quality products, outstanding service and differentiating sales tools.
Partnering with SMA and the Sunny PRO Club reflects the company's attitude of excellence and its commitment to reliable, world-class technology. Ion Solar actively leverages its membership benefits within the local community.  As a member of the Sunny PRO Club, Ion Solar has generated leads, and later sales, from being listed in SMA's online Solar Power Professional Search , where it receives additional calls from current and prospective customers.
Ion Solar's creative talent in designing, implementing and educating customers is something to applaud.  As many installers in the industry face similar challenges, Ion Solar has created a successful strategy and partnered with SMA's Sunny PRO Club to take its business to the next level.
https://en.sma-corporateblog.com/wp-content/uploads/2012/10/Thermal-Company-Solar-Canopy-After-Photoshop.jpg
1936
2592
Melissa Womack
/wp-content/themes/enfold-child/images/SMA-LOGO-Color_s-1.png
Melissa Womack
2012-10-22 13:29:16
2021-01-05 15:02:48
A Sunny PRO Success: Ion Solar