Why Solar Is Far from Finished but Has Just Begun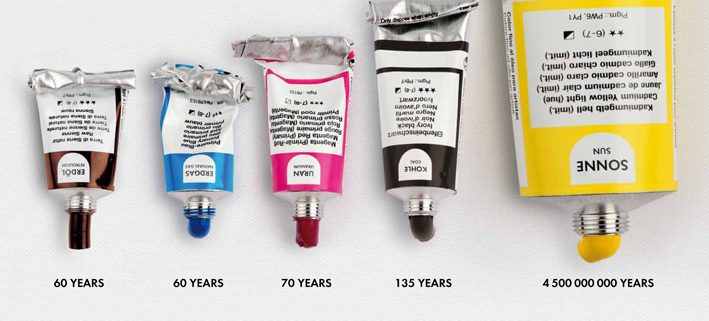 In times of feed-in tariff cuts, there are many prophecies of doom for solar. Companies in different countries around the world have gone bankrupt and have had to shut down their factories. Reason enough for many to believe that the end is near. Not quite. Yes, in 2012 as the industry began consolidating, PV production recorded its first annual drop. But because demand continues to rise this contraction will be short-lived. Global solar developments show that this industry is far from finished but that the journey has only just begun.
Renewables Are the Only Viable Option – Especially for Emerging Economies
Fossil fuels are very limited and leave a large carbon footprint. Many countries have realized that they need renewable energies to satisfy their energy hunger.
As fossil fuels are limited, renewables are the only viable option.
This becomes apparent when looking at the growth in renewable energy investments in solar projects last year. Who do you think ranks on the top? Germany? The U.S.? Japan or China? Take another guess. The U.N. Environment Program (UNEP) has found that it's South Africa.
The local government has taken the necessary steps to reduce dependency on coal, which currently makes up 86 percent of their total energy mix. Its ambitious goal of reaching 18 gigawatts of clean energy by 2030 seems realistic when considering the abundance of sunshine (daily solar radiation of 4-6 kWh per square meter).
It's also no secret that the continent of Africa has some of the lowest electricity access rates. To avoid costly power outages, rural electrification through renewable energies will be key to sustaining the economic growth of this region (6 out of 10 of the fastest growing economies over the past decades were in Africa).
Why Solar? Because It Saves Money!
In 2006, only a handful of countries were on the list of those with an installed solar capacity of 100 megawatts or more. According to the Earth Policy Institute, there are currently 30 total. In many regions, grid parity is underway. That means that the cost for solar is the same or even cheaper than energy sources like nuclear, coal or gas.
A Deutsche Bank report shows that the number of markets with grid parity will double over the next 3 to 5 years. Many emerging markets have already developed unsubsidized policy models to promote solar. Even today, there are more than 10 markets globally that have reached grid parity and the potential of 10-20 additional markets in the next three years illustrates the direction solar is heading.
Reality Check
There are numerous studies that confirm the promising future of solar. Still not convinced? These facts will tell you otherwise:
On a global scale, the number of solar installations has skyrocketed. Studies show that two-thirds of the world's installed solar power capacity has occurred within the last 2 ½ years, and in the next 2 ½ alone installations are projected to double for global solar power capacity.
There are many reasons for this development: the falling prices of solar and increases in efficiency have made solar affordable for almost everybody. Many governments in the world see renewables as a great investment in the future and have introduced incentives. This has not only boosted jobs but has also increased energy independence.
Huge Potential Remains Untapped
Despite the solar success story so far, there is still room for improvement. Many remote areas are still without access to electricity. Many emerging countries are just beginning their energy revolution. And even the big players have just begun to transition to renewable energies. Did you know for instance that the German state of Bavaria has more installed solar capacity than all the solar power plants in the U.S. combined?
Doing Good by Doing Solar
Especially in poor countries solar reveals itself as even more – as a way out of some of the world's darkest humanitarian problems. Entire villages and regions can now have access to electricity and thus light, water for the first time in their lives. For them, solar has been a game changer.
In the end it's not all about the money. It's also about a clean energy future for the generations to follow.
More interesting articles on this topic:
http://www.renewableenergyworld.com/rea/news/article/2013/07/doing-good-by-doing-solar
http://www.earth-policy.org/indicators/C47/solar_power_2013
http://www.renewableenergyworld.com/rea/news/article/2013/08/analyst-grid-parity-era-now-underway-for-global-solar-markets
http://edition.cnn.com/2013/08/29/business/bright-sun-bright-future-africa/index.html
http://reneweconomy.com.au/2013/in-depth-how-tiny-king-island-is-becoming-a-big-name-in-renewables-11331
https://en.sma-corporateblog.com/wp-content/uploads/2013/09/potential.jpg
378
709
Jannis Rudzki-Weise
/wp-content/themes/enfold-child/images/SMA-LOGO-Color_s-1.png
Jannis Rudzki-Weise
2013-09-11 11:54:40
2013-09-11 11:54:40
Why Solar Is Far from Finished but Has Just Begun