SMA launches Solar Factory in Cape Town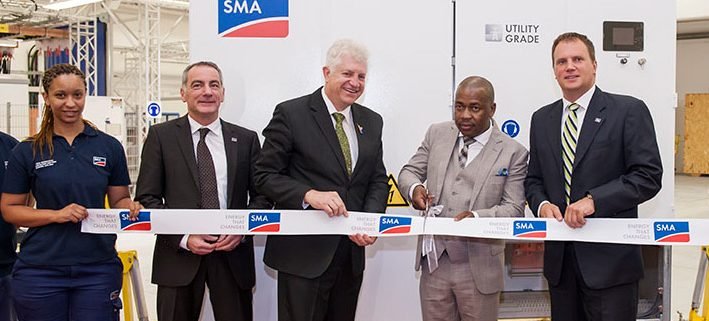 Our South African subsidiary just opened it's new manufacturing facility in Cape Town. While it was the original idea to produce the inverters for the South African market in South Africa, the investment will also boost the capacity of the solar power industry — to help address the country's growing energy crisis, create jobs, transfer skills and technology as well as support the REIPP projects (Renewable Energy Independent Power Producer) with local content requirements. 
Here are some impressions from the opening-day :
"In advancing radical socio-economic transformation, the government is committed to creating an enabling environment that will facilitate investment, job creation and growth and will continue to improve support measures that can help us achieve this."

Mr. Mzwandile Masina, South Africa's Deputy Minister of Trade and Industry
New solar power inverter equipment factory opens in Cape Town
"By unlocking the potential for decentralised, renewable energy, the Western Cape and South Africa may be able to de-couple its economic growth from non-renewable energy consumption in order to grow its economy. It is becoming clear that renewable energy is providing a cheaper, cleaner and more sustainable alternative to conventional coal power. We welcome market leaders, like SMA to our Province to strengthen our efforts to migrate our power base to a low carbon, sustainable trajectory."

Mrs. Helen Zille, Premier of the Western Cape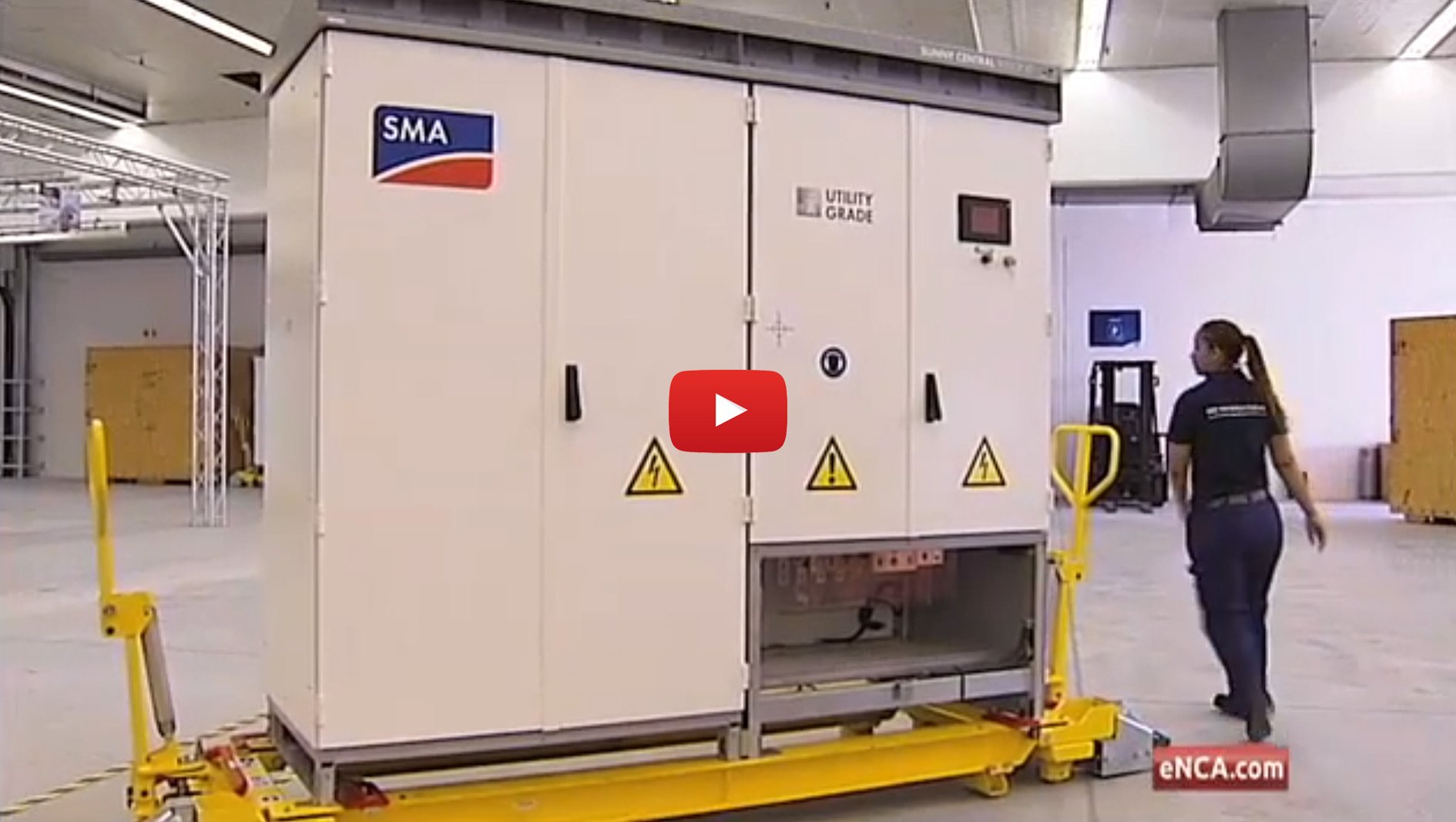 "South Africa has shown economic resilience through the global financial crisis and its energy demands are growing. The need for businesses to contain the risk of power shortages and Government's policy framework toward a low-carbon future, are making photovoltaics a financially attractive investment for independent power producers, commercial, agricultural and infrastructure users."

Thorsten Ronge, SMA Managing Director of South Africa
Sunny Perspectives in Southern and Eastern Africa
The decisson to place our South African inverter factory within the Western Cape's green cluster, close to the supply chain, wasn't a hard one. It not only made perfect business sense for us, the nearby Cape Town harbour influenced the decission, too – with benefits for inbound supply of electrical components as well as initiatives with the German South African Chamber in Cape Town which provided multiple levels of support to help SMA set-up here. SMA currently employs 25 people in South Africa, based in Cape Town and Centurion, as well as service hubs in Bloemfontein and Kimberley. Its customer base extends into Sub-Saharan Africa with a strong focus on Southern and Eastern Africa.
Interested in SMA South Africa?
Visit our website
https://en.sma-corporateblog.com/wp-content/uploads/2014/12/KV_solar-factory-cape-town.jpg
378
709
Leonie Blume
/wp-content/themes/enfold-child/images/SMA-LOGO-Color_s-1.png
Leonie Blume
2014-12-18 16:44:38
2014-12-18 16:44:38
SMA launches Solar Factory in Cape Town