Three phases of the Sunny Tripower – Part 1: More Power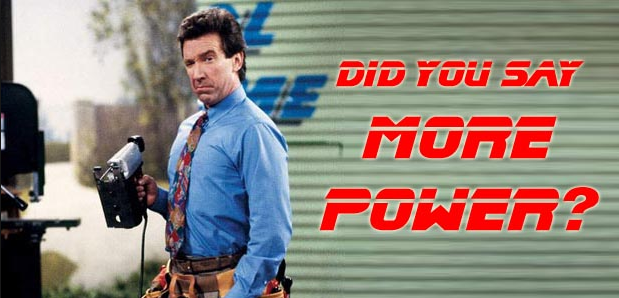 Hot rods and solar – it's all about more power. You'll never hear complaints about having too much power, just ask Tim "The Tool Man" Taylor. Getting the most power out of a solar system has another thing in common with muscle cars: it's all about what's under the hood.
Three-phase power like never before
Three-phase string inverters have become increasingly popular amid the rise in commercial solar installations. The benefits of distributed solar are proven, yet only achieved if the inverters can deliver power with reliability and consistency.
So what are the keys to generating more power? Let's kick the tires on the world's best commercial string inverter to find out.
The Sunny Tripower boasts class-leading efficiency, an impressive 98 percent, delivering more power over the lifetime of the system. But, efficiency isn't the only measure of power. Commercial solar systems with Sunny Tripower inverters benefit from dual maximum power point tracking channels and up to eight strings per channel when paired with SMA's Connection Unit.
Built for 600 V and 1,000 V systems, the Sunny Tripower starts making power at a mere 150 V and maintains its impressive MPPT voltage range all the way to its 1,000 V max. Unlike low-cost inverters from Asia, this U.S.-built unit keeps working in the harshest rooftop conditions, operating between -10 degrees Fahrenheit to a blistering 140 degrees, all without needing additional heat shielding.
OptiTrac: Shade mitigation that works
To ensure the greatest possible energy production, the Sunny Tripower includes SMA's exclusive, proprietary OptiTrac™ Global Peak functionality to track the global maximum power point when partial shade is present. While other inverters rely on tracking the local power point, significantly reducing power output, the Sunny Tripower has the brains and brawn to nearly eliminate energy losses from partial shade typically seen during early morning and late afternoons. And, not only does it reduce shading loss, it does so extremely cost-effectively, rendering more expensive module-level strategies unnecessary and boosting an integrator's bottom line.
The next phases
Stay tuned for the next installments of Three Phases of the Sunny Tripower. In parts two and three, we'll take a look at how decentralized systems using the world's top-selling, three-phase inverter have more flexibility and more profitability than systems using any other inverter. Click here for Part 2: More Flexibility or Part 3: More Profit.
https://en.sma-corporateblog.com/wp-content/uploads/2020/10/Tool-Man.png
298
619
Justin Dyke
/wp-content/themes/enfold-child/images/SMA-LOGO-Color_s-1.png
Justin Dyke
2015-03-19 08:13:26
2020-12-23 08:48:43
Three phases of the Sunny Tripower – Part 1: More Power