The Top 5 Solar Stories in September 2013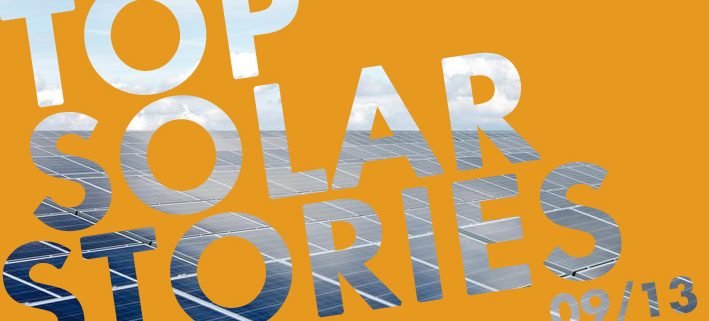 As renewables become an integral part of the energy mix around the world, you sometimes lose track of the global developments. Things change on a daily basis, articles are published almost every minute which is why we will recommend five stories you must read every month. They will vary from interesting comments to fascinating reports or images from the world of renewable energies.
These are the top stories you can't miss in September:
1.      How green is your electricity?
Electricity emissions are a function of two things: how much electricity is used and how carbon intensive that electricity is. Using data from 60 countries this post from the Australian RenewEconomy explains how our electricity emissions vary around the world.
Where does you country rank? Check the Graph of the Day
2.      Japan Surpasses the 10 GW Mark of Installed Solar Capacity
We often hear that Asia is the next big thing for solar and there is evidence to support this – Japan has just surpassed 10 GW of installed solar capacity to join an exclusive club of 5 countries that can boast that amount: Germany, Italy, China and the U.S.
Check out this article by Mosaic to find out more: Japan: Land of the Rising Solar
More information on the potential of the Asian market in our latest SMAll Talk video:
SMAll Talk: Asia Pacific - The Next Big Thing for Solar
3.      Top 20 Utility Scale Solar Countries
The latest utility scale solar developments round the world shows that the US has just joined China as the second country to have installed more than 3 GW of "big solar," and will soon be joined by Germany.
Check out who else ranks among the top 20 in this article on Cleantechnica.
4.      World Solar Power Topped 100k Megawatts in 2012
There are many prophecies of doom – but solar is far from finished, it has actually just begun. This is backed up by some interesting data from the Earth Policy Institute: Solar reached an all-time annual high, the 2012 figures representing global PV capacity prove that clean electricity is sweeping the globe, from China to Chile.
For more information read the article on motherearthnews.com
5.      Calculating the Cost of Nuclear
Great article by the Austrian energy blogger Cornelia Daniel. Daniel was tired of having to discuss the costs of renewables so she collected data to calculate the costs of nuclear power. Read more about her surprising findings in her article on Renewables International Magazine.
What are your hottest topics at the moment?
Share your links in the comment or email them to SocialMedia@SMA.de
https://en.sma-corporateblog.com/wp-content/uploads/2013/10/top-solar-stories2.jpg
378
709
Jannis Rudzki-Weise
/wp-content/themes/enfold-child/images/SMA-LOGO-Color_s-1.png
Jannis Rudzki-Weise
2013-10-01 07:52:35
2023-05-10 13:08:32
The Top 5 Solar Stories in September 2013