SMA Launches New Media Newsroom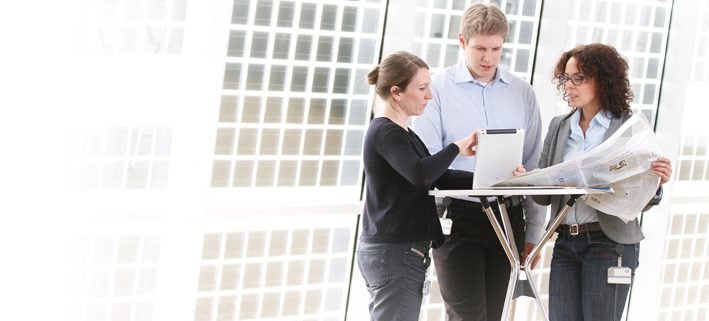 From this point on, all press releases and social media news from SMA will be on one page. With our new Media Newsroom we're ending the separation between our traditional press area and Web 2.0 channels.

"Traditional press releases have always catered to journalists' expectations in regard to form and preparation. However, our target groups no longer depend on traditional journalism for information. They are actively searching on the web for information," as Timo Lommatzsch of the German magazine t3n wrote back in 2009.
Since then, more and more companies have grasped this sea change, and are presenting their news items bundled together in media newsrooms.
In Web 2.0, everyone expects the same access to information, whether they're a journalist, blogger or plant operator.
We too have found that in addition to "traditional" journalists, increasing numbers of bloggers, online editors, end users and web-savvy politicians are also using and promoting the new possibilities for disseminating news and interacting on the internet.
These new groups expect companies to make their publications available in such a way that they can be easily found and shared. In contrast to the past, they want to personally select what to share with their readers, followers and friends, out of the colorful bouquet of information and media.
What does SMA's new Media Newsroom offer?
In SMA's Media Newsroom you will find all publications and multimedia content gathered together on one web page. The Media Newsroom gathers not only current press releases, but also the most recent blog posts, YouTube videos, Facebook posts and tweets. These will be continually updated and displayed in real time via social media feeds. Photos and other information can be found in the Download Center and on our Calendar.
In addition, every week we'll publish a "Link of the Week." We want to point out interesting articles and studies of other bloggers, online magazines and companies in this way. If you get wind of something interesting, send your link recommendation to us at SocialMedia@SMA.de.
Do you like the website or do have ideas how to further optimize our media newsroom? We are curious about your suggestions.
Visit our new Media Newsroom
https://en.sma-corporateblog.com/wp-content/uploads/2013/03/kv_medianewsroom-1.jpg
378
709
Leonie Blume
/wp-content/themes/enfold-child/images/SMA-LOGO-Color_s-1.png
Leonie Blume
2013-03-08 15:45:19
2013-03-08 15:45:19
SMA Launches New Media Newsroom