How to Test the Connection to Your SMA Inverter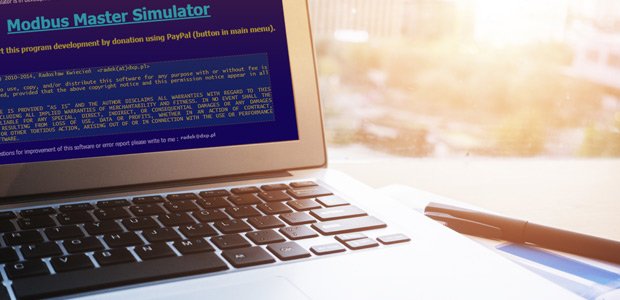 You have created your own application for querying SMA inverters via SMA Modbus or SunSpec Modbus. Unfortunately, something does not seem to be working properly and the inverter is not responding as expected.
A Modbus simulator enables you to test the connection to your SMA inverter. Using this tool, you can query the value of a register from your SMA inverter—and if you receive a response, this means that you can rule out the IT environment, for example, as a potential source of the problem.
You can obtain the freeware from the following website:
Important: The simulator is not SMA software and we cannot perform any service activities for it.
SMA requirements:
Inverter with Speedwire (Ethernet) interface
Inverter with Modbus interface
Quick Reference Guide:
1. Set the network address
First, you have to find your inverter's network IP address. This is the same address where you access the inverter in a web browser or in Sunny Explorer.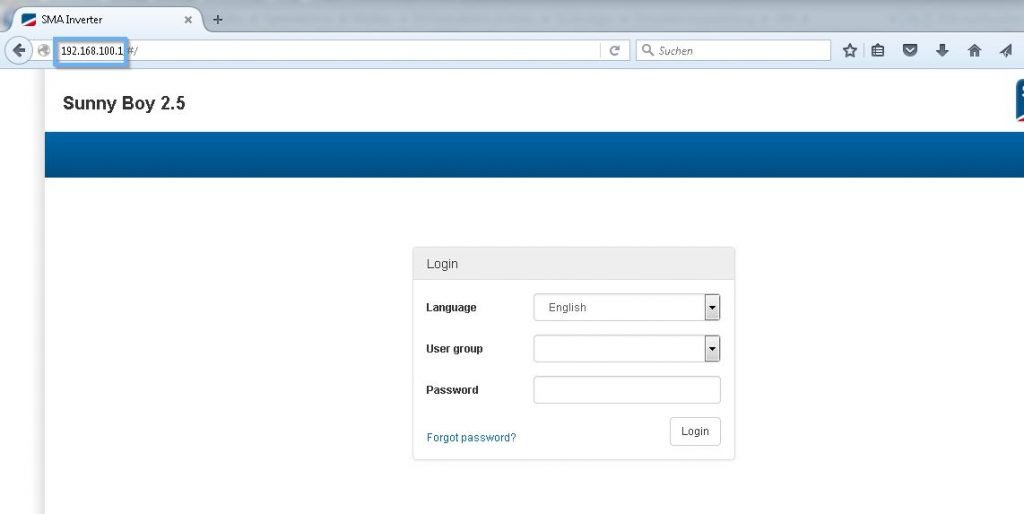 Open the tool and choose Connection/Settings or click the icon in the toolbar.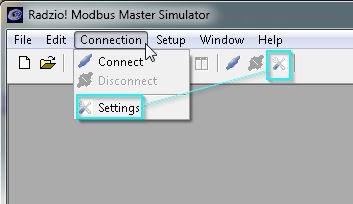 Enter the IP address of the inverter that you want to query.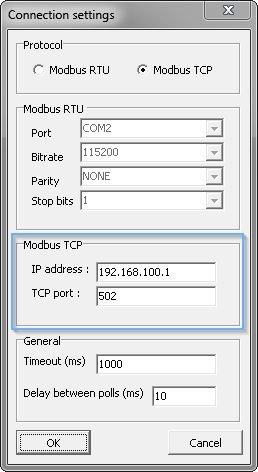 2. Connect to the inverter
Once you have entered the IP address, connect to the inverter by clicking "Connect."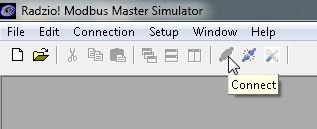 3. Create a new file
Once the connection is active, create a new query window.

4. Enter the parameters
Now enter the following parameters:
"Device ID": 3 (for querying via … 3 – SMA Modbus, 126- SunSpec Modbus)
"Address" (register to be queried; here 30051)
Select "Holding registers" (read and write)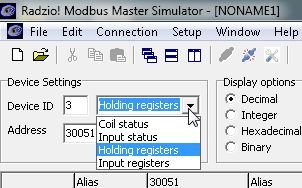 Once you have queried the value of the register, you will receive a response like the one shown above in the sample screenshot.
Register: 30051 (query of device class)
Response: 8001 (output value = Solar inverters)
I hope that this quick reference guide is helpful for you.
https://en.sma-corporateblog.com/wp-content/uploads/2016/01/ModbusSimulator-1.jpg
300
620
Anke Baars
/wp-content/themes/enfold-child/images/SMA-LOGO-Color_s-1.png
Anke Baars
2016-01-25 13:16:03
2017-12-13 16:12:43
How to Test the Connection to Your SMA Inverter